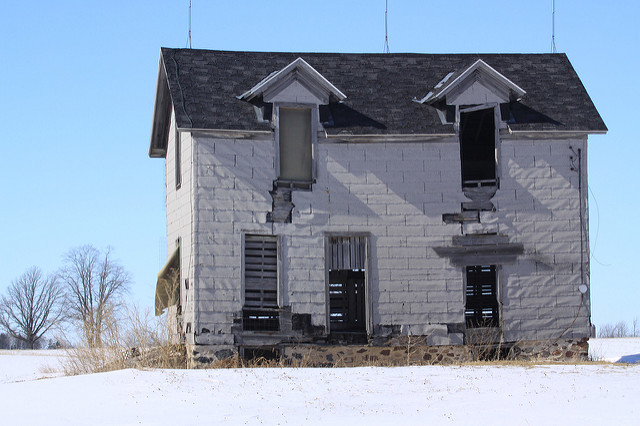 Unless you've been living under a rock, you've probably heard of Chip and Joanna Gaines. They're the ultimate fixer upper team. The Gaines family takes on out-of-style and in-need-of-serious-help homes and transforms them into the most coveted house on the block. And they're successful because fixer upper homes are worth the investment for Buckhead homeowners.
Fixer Uppers 101
Buying undervalued real estate is a viable way to make a profit. This is especially true if you don't have lots of money to spend on a home but are willing to put in a little sweat equity. Basically, when you buy a fixer upper, you purchase a home that needs a little – or a lot of— work. That can mean anything from a new roof and updated flooring to a revamped layout,
A Trend Worth Following
The trend of updating these types of homes is gaining traction— in part thanks to shows like HGTV's Fixer Upper and others like it. However, in order to ensure you make a profit on the deal— consider these points:
Spend wisely.You shouldn't spend a lot of money to purchase a home that needs lots of significant repairs. They'll eat into your profit and you can end up owing more on the home than it's worth.
Use a pro.An investment property that needs serious work requires expert help. If you don't have the know-how to evaluate the property, pay to have the home inspected. You'll know in advance whether you can afford to invest in the home or not.
Consider location.You can take a home in need of repairs and fix it up to the nines—but if it's not in a great location, you may end up upside-down on the property. The neighborhood in which you purchase a home has a huge impact on its potential value. You should purchase a home in a neighborhood that has high property values to net a profit.
Use experts.Doing the work by yourself will save you money. But don't take on a job for which you have no expertise. A job like painting or demolition can be safely done by a novice. Hire experts for bigger jobs, like fixing plumbing and electrical.
Go for broke with staging.If you're planning on flipping the home – and selling it immediately to turn a profit— be sure to invest in staging. Making the house look like a home that will attract buyers.
For more information about investing in a home or securing a mortgage, contact BrightPath today!
[skyword_tracking]